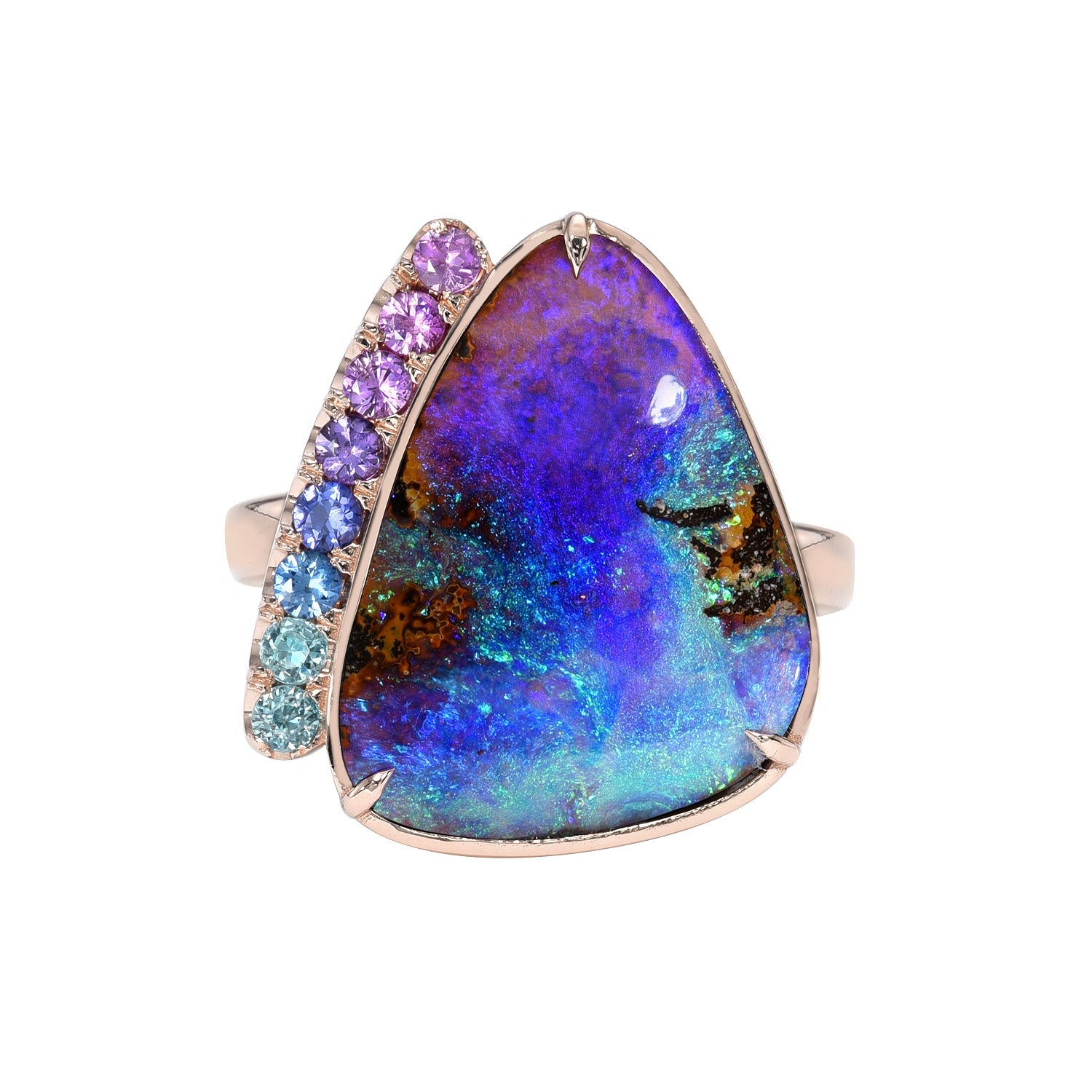 What is NIXIN Opal Ombré?
NIXIN Opal Ombré is one of our signature jewelry styles.
Nicki first sources Australian Opals that possess elusive color gradients.
Fusing these Opals with curated suites of sapphires, emeralds, tourmaline and more, she bridges the colors, blending hues between stones, and bending reality to awaken your imagination.
Extraordinary and rare, you'll know if a piece of this unique jewelry is meant for you.
check ready-to-ship for availability