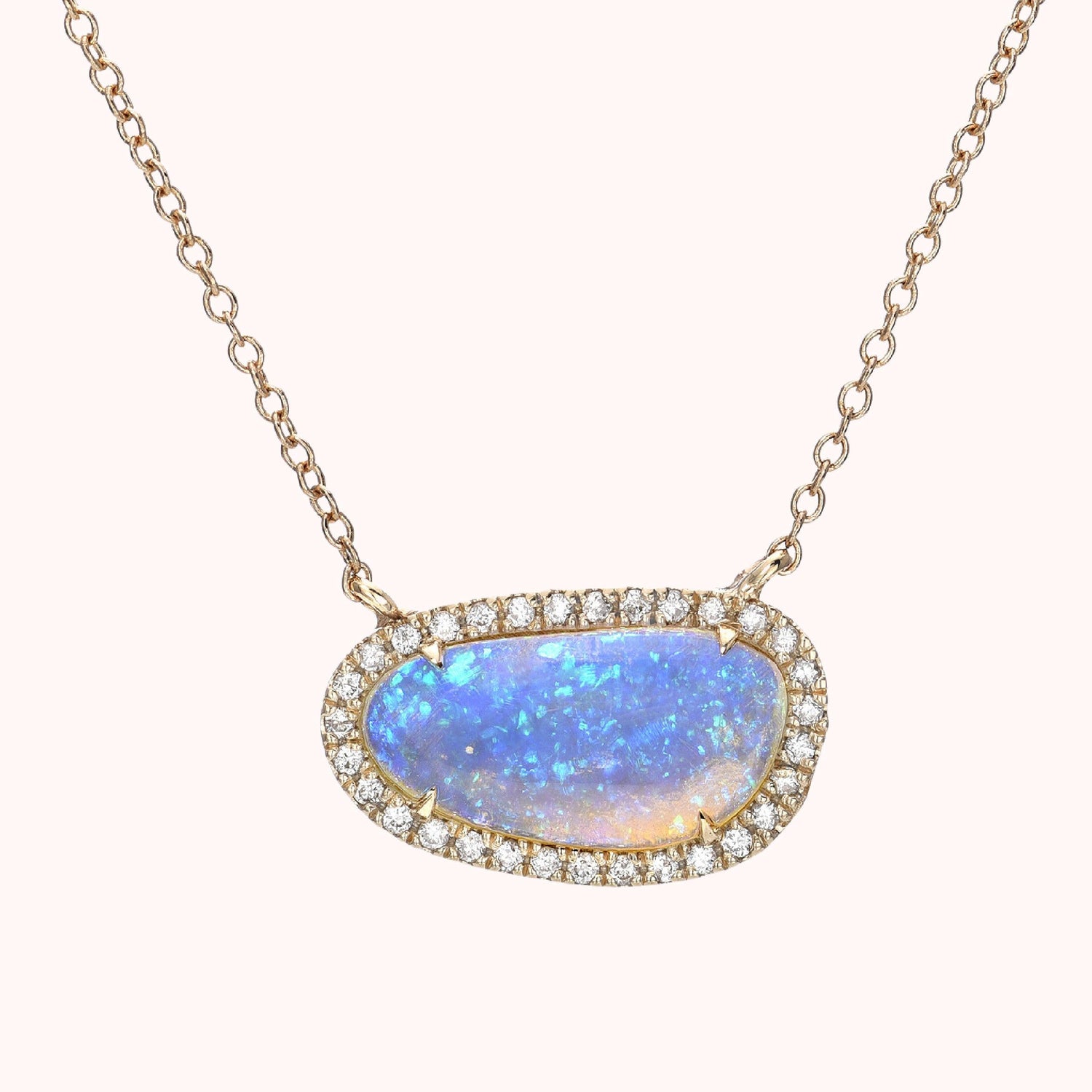 Is Crystal Opal Really Crystal?
No, Crystal Opals are not crystals.
Opals are amorphous silica rocks that lack formal crystalline structure. Crystal Opals have earned their (somewhat misleading) title due to their diaphanous appearance.
CRYSTAL OPALS:
Are transparent or translucent.
Can carry different base tones (ie: black, semi-black, white).
Are famously mined in areas like White Cliffs and Lightning Ridge, Australia.
Q: Our favorite thing about Crystal Opals?
A: They reach their full color potential when they make contact with your skin. We see them as a symbiotic stone.
✨More on Crystal Opals✨